SELFRIDGES LOVES:
WHEN ART MEETS FASHION
Art and fashion have always made cosy bedfellows, and with a host of inspirational exhibitions taking place this year (think Pink Floyd's psychedelic trip down memory lane at the V&A to Basquiat's first-ever major exhibition in the UK), we're about to see the art world's influence extend beyond the gallery and into our wardrobes like never before.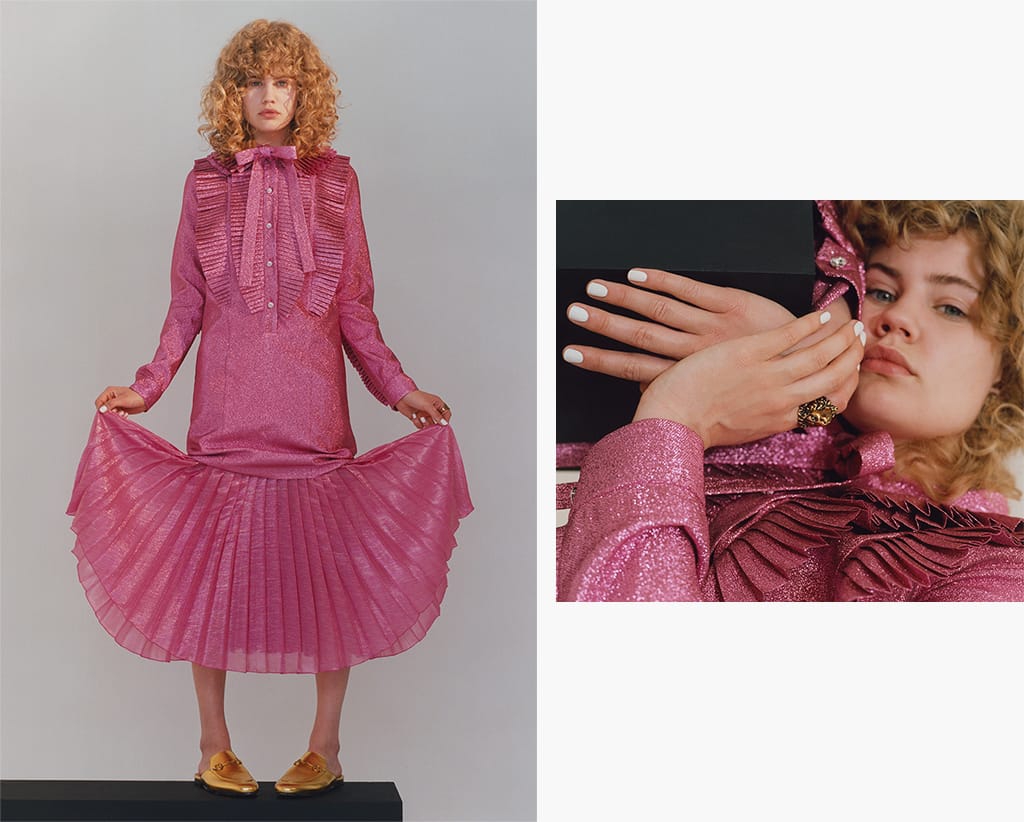 ///

#dianaforever
Our recent Selfridges editorial team outing to the 'Diana: Her Fashion Story' exhibition led to a fierce debate back in the office: which was the princess's most stylish era? Was it the early days of pussy-bow blouses and pleated skirts? The super-glam shoulder pads and shimmering ball gowns stage? Or her 1990s makeover of sleek power suits and kitten heels? Ultimately, we agreed that, really, her wardrobe was headline-worthy throughout. Thankfully, this season's bevy of Di-inspired styles - from pleated frocks to high-waisted 'Mom' jeans - make emulating her iconic style a breeze.
'Diana: Her Fashion Story' at Kensington Palace
February 2017-2018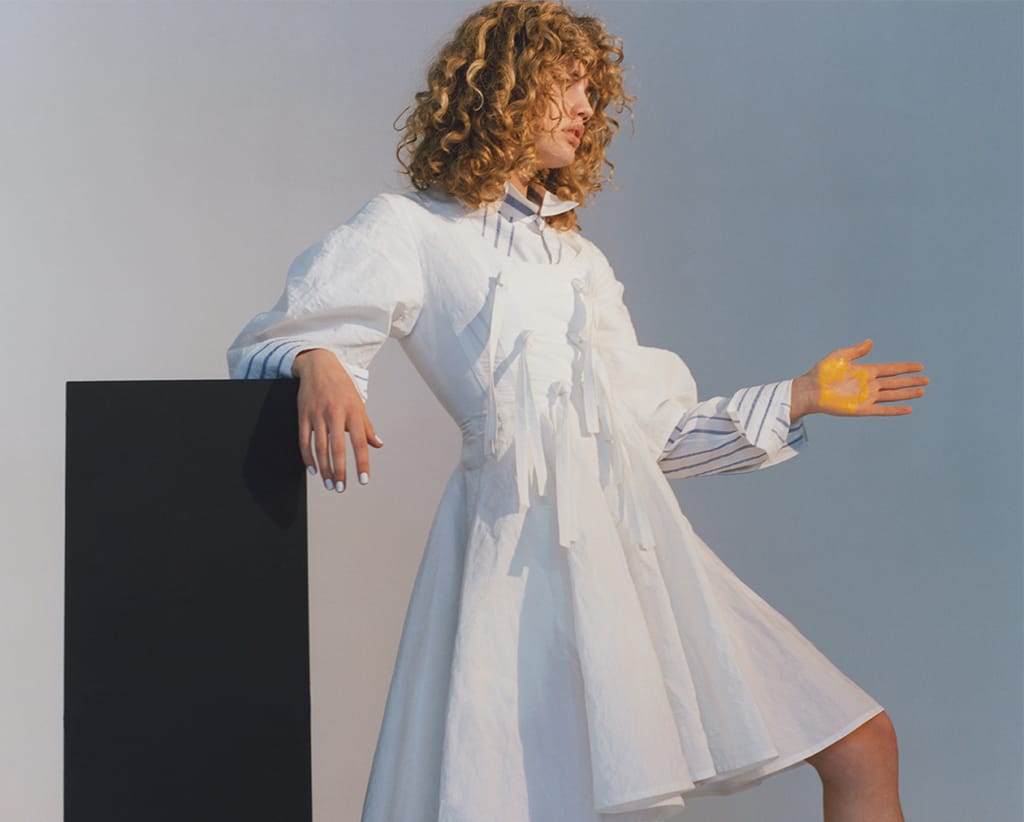 ///

The dream team
Long-time collaborators photographer Jamie Hawkesworth and designer Jonathan Anderson are two of fashion's leading visionaries. With his eye for curious subtleties and dreamy golden-hour lighting, Hawkesworth has shot several J.W. Anderson and Loewe campaigns over the years, helping to define the timeless-yet-modern aesthetic of both brands and highlight Anderson's signature unexpected detailing (seen here in his painterly linen dress and artistic draping). For your latest Jamie-Jonathan fix, don't miss J.W. Anderson's first exhibition 'Disobedient Bodies' at the Hepworth Wakefield, where a selection of Hawkesworth's beautiful photographs are on display.
'Disobedient Bodies' at the Hepworth Wakefield, West Yorkshire
18 March - 18 June 2017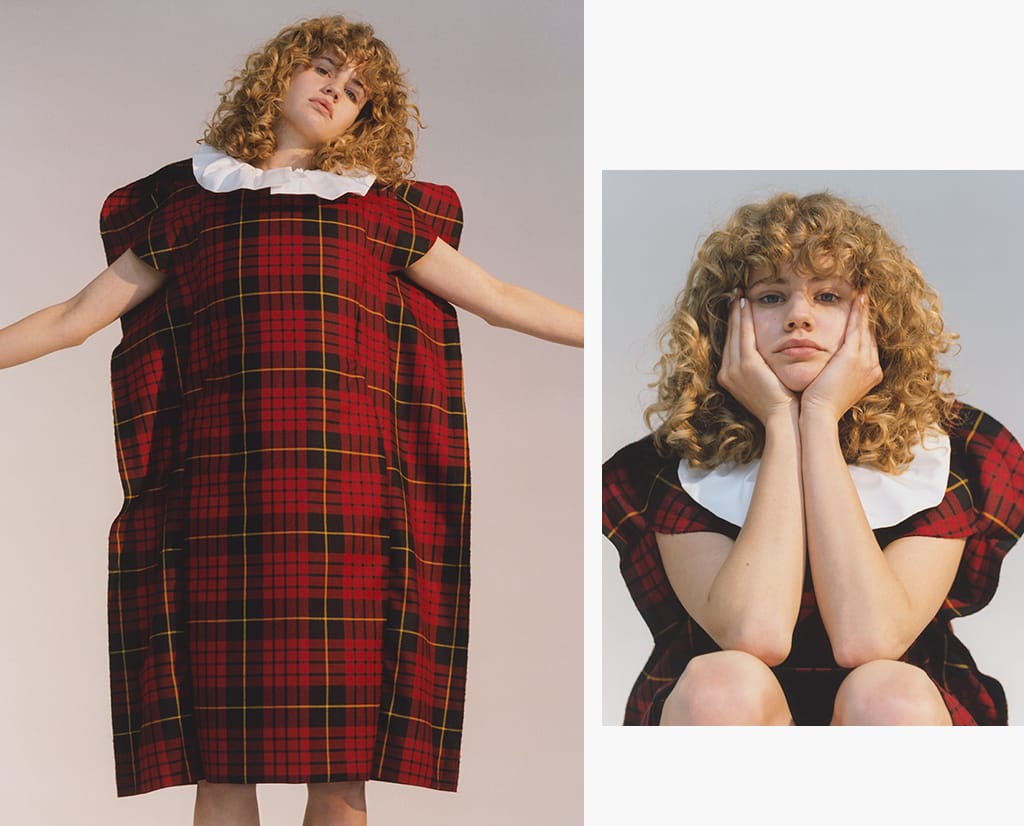 ///

Comme as you are
2017 is set to be a landmark year for Rei Kawakubo and her Tokyo-based label Comme des Garçons, as they become the subject of The Metropolitan Museum's major exhibition 'Art of the In-Between' in New York, as well as the theme for the most glamorous fashion event of the year - the Met Gala. Kawakubo's unwavering avant-garde vision has never felt more relevant, as the fashion industry steers away from the notion of trends in favour of true forms of self-expression. Our top pick from her spring/summer 2017 collection? This tartan sensation will ensure you stand out from the crowd.
The Costume Institute's 'Rei Kawakubo/Comme des Garçons: The Art of the In-Between' at The Metropolitan Museum, New York
4 May - 4 September 2017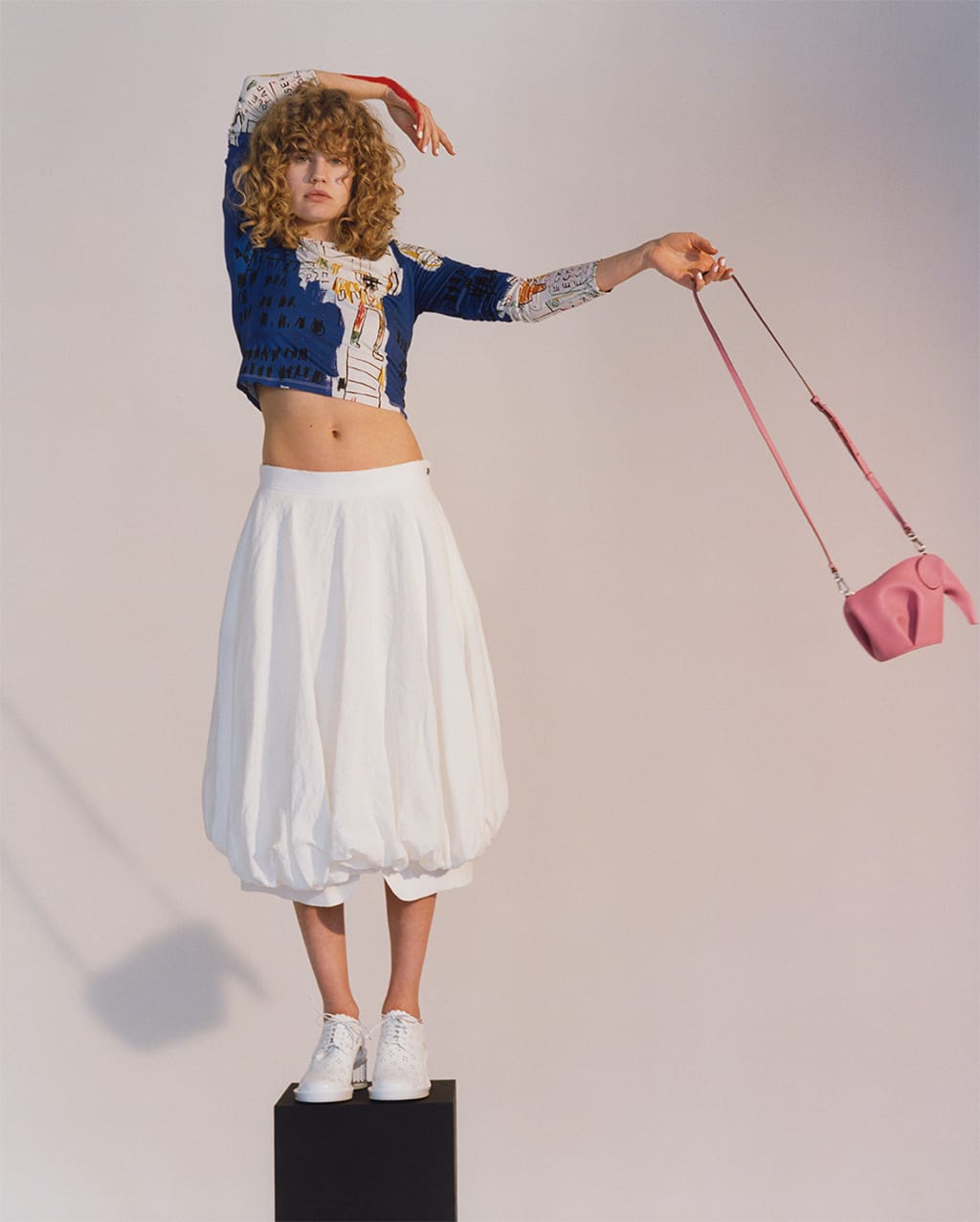 ///

Crown prince
Jean-Michel Basquiat made an indelible mark on the world during his 27 years on earth, and now, nearly three decades on from his death, the Barbican is bringing the first-ever large-scale exhibition of his work to the UK. Basquiat's legacy has touched every facet of the arts, but his influence on fashion feels more pertinent than ever with the current trend for graphic art appearing on everything from denim to bomber jackets. But if that's not enough, Alice + Olivia has collaborated with Basquiat's estate to create an homage to the artist, reincarnating his most famous prints so you can turn into a walking, talking piece of modern art history.
'Basquiat: Boom for Real' at the Barbican, London
21 September 2017 - 28 January 2018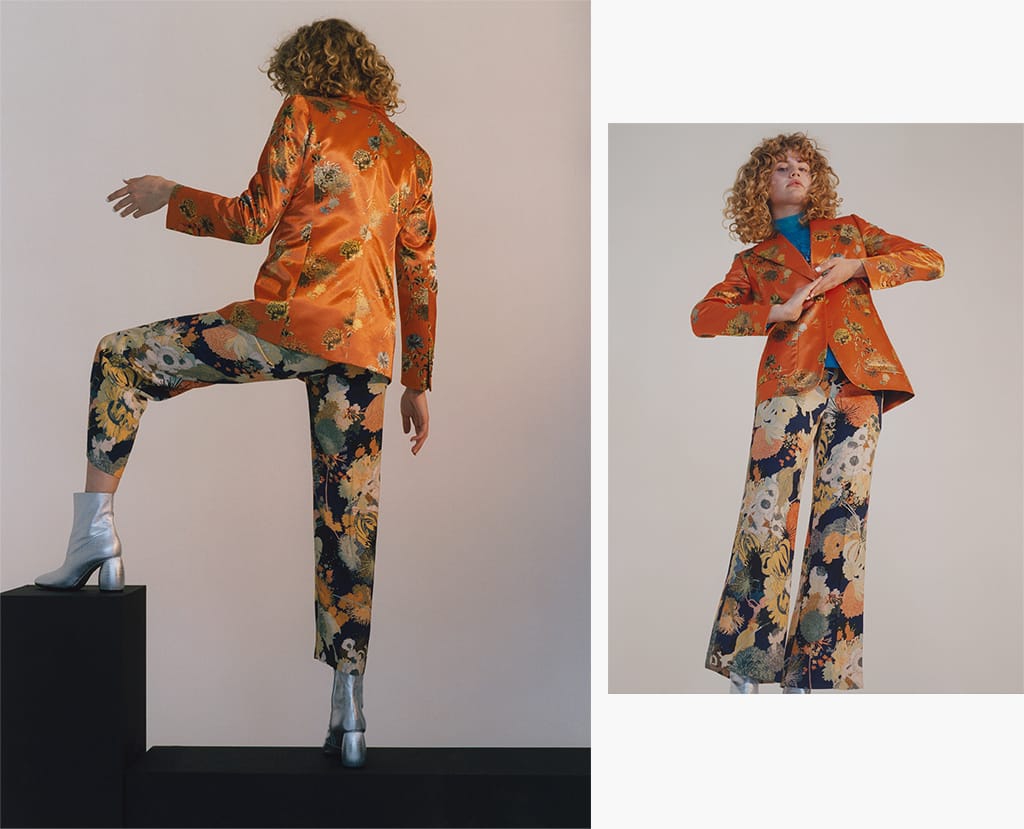 ///

The great gig in the sky
After the record-breaking success of the V&A's David Bowie exhibition, the iconic South Kensington museum is looking for a repeat with spring's Pink Floyd retrospective, timed to mark the band's 50th anniversary. From the early psychedelic-dandy years to the caped nomad era of the 1970s, we're welcoming the incoming Pink Floyd influence with open arms, whether it's via this season's paisley maxi dresses or Dries van Noten's flamboyant satin tailoring. Cue the guitar solo.
'The Pink Floyd Exhibition: Their Mortal Remains' at the V&A, London
13 May - 1 October 2017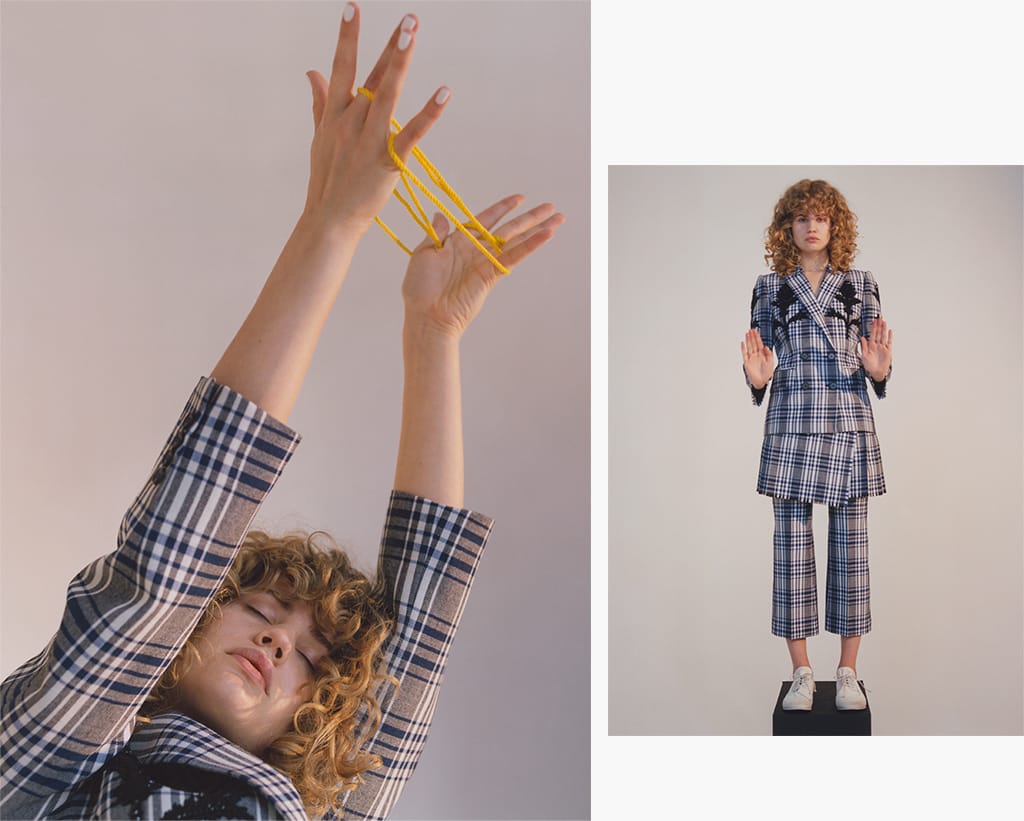 ///

Grand designs
With some of the world's most glamorous women having passed through its doors over the past five centuries, it's no wonder Chatsworth House has amassed enough fashion folklore to fill its grand halls for this year's 'House Style' exhibition. Home to the aristocratic Cavendish family since 1549, the Chatsworth retrospective brings to life the house's most captivating characters through a mixture of archival and contemporary pieces. From Alexander McQueen's Prince of Wales check suit (complete with matching kilt) to Gucci's Union Jack-emblazoned spring/summer collection, there's never been a better time to inject a dose of off-beat British heritage into your wardrobe.
'House Style: Five Centuries of Fashion' at Chatsworth, Derbyshire
25 March - 22 October 2017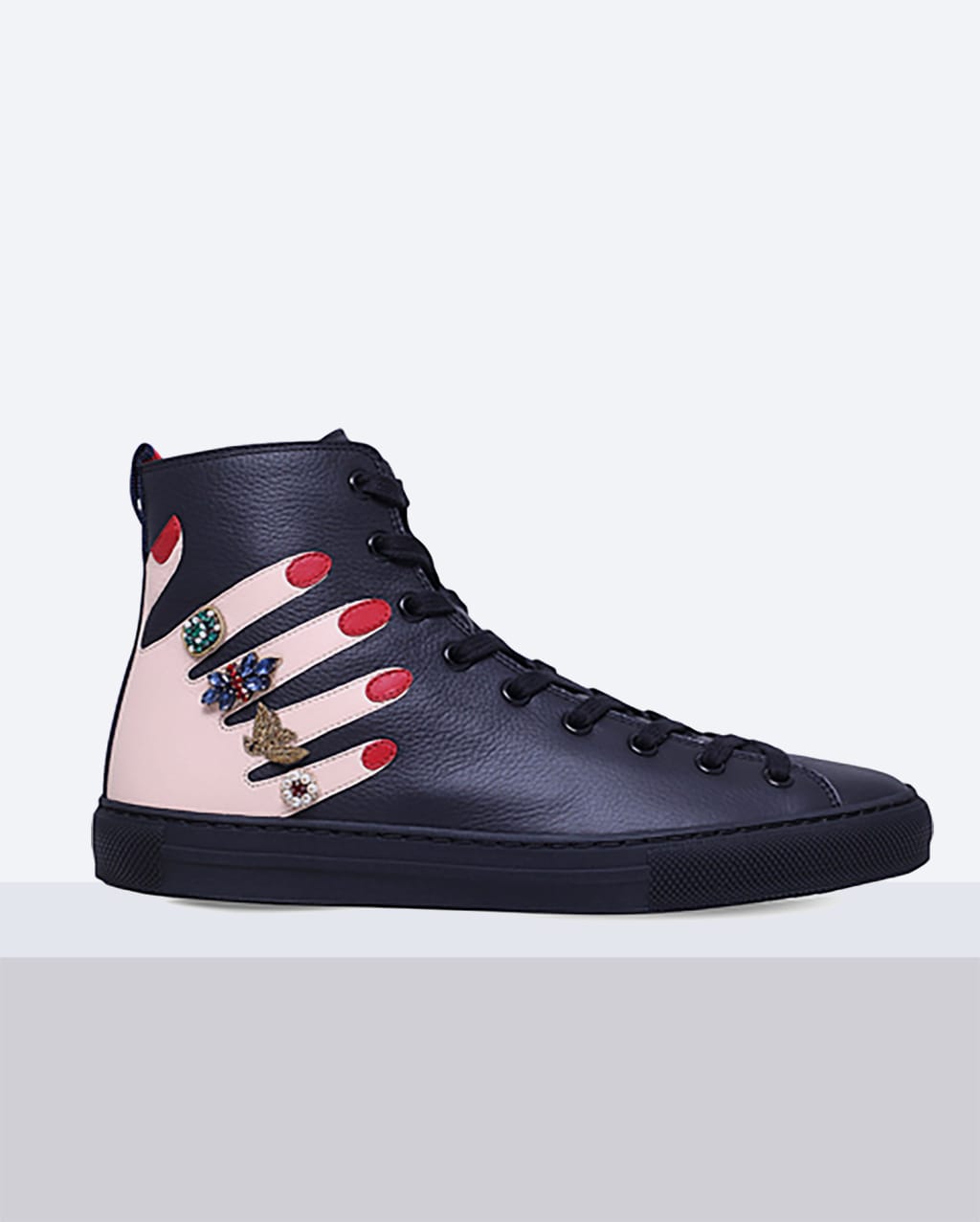 ///

Paint the town
Ready-to-wear isn't the only area of fashion feeling the touch of the artist's brush this season. From Burberry's hand-painted bags to Gucci's Surrealist-style sneakers, these shoes and accessories are the perfect way to add an artsy flourish to your look. Keep everything else pared-back and let your little piece of art pop.
///
Colour me beautiful
After what's felt like an endless stream of bare-faced models on the runways, the flashes of artistic colour seen at the AW17 shows bring a welcome hit of fresh inspiration. While Maison Margiela's peacock-esque eye art is topping our festival mood board (yes, we may require the skills of a professional to pull this one off), it's also inspiring us to introduce some colour outside of the festival setting. How to pull it off? We say, go for a bold splash of primary colour on your top lid, keeping your eyebrows and lips minimal.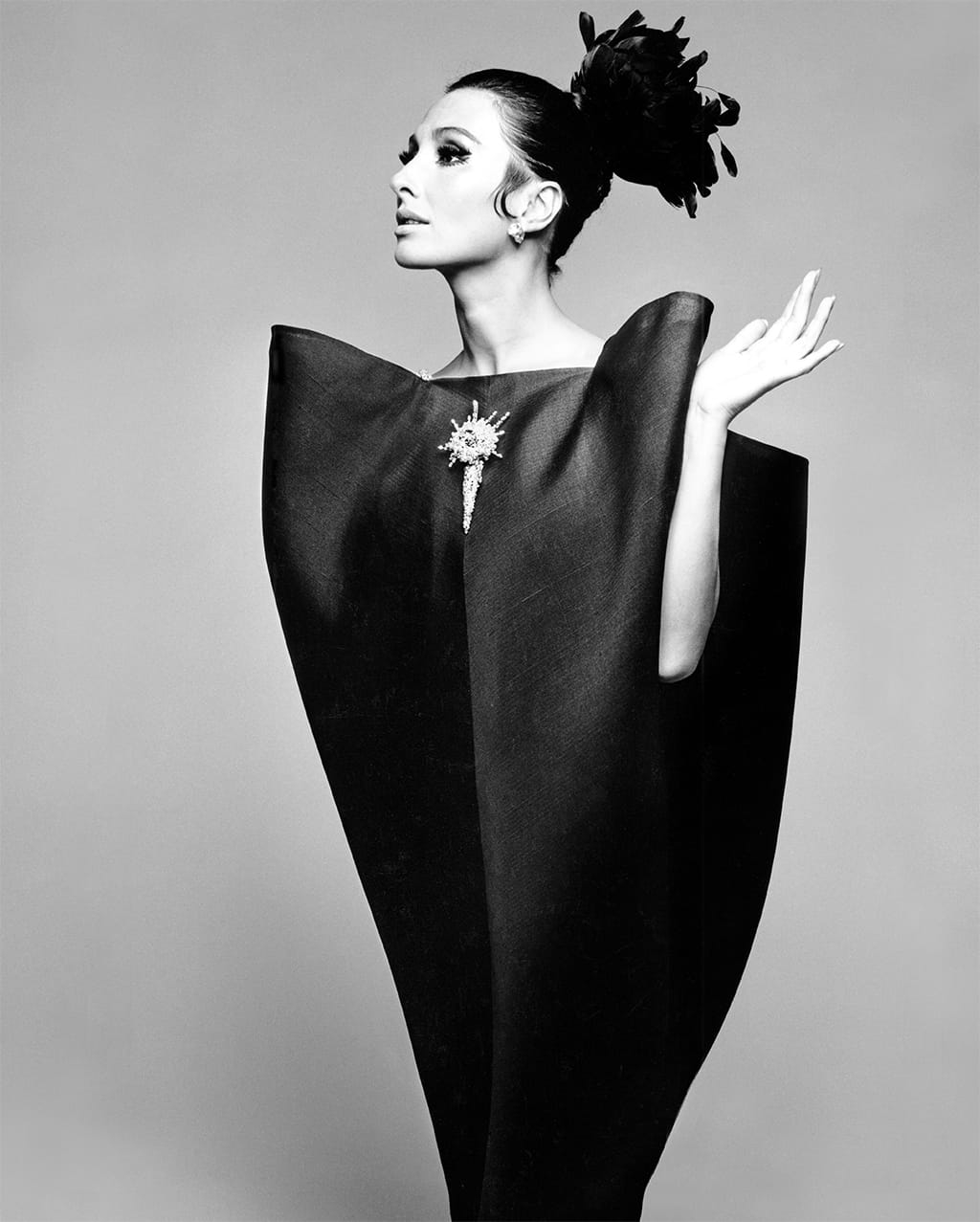 ///
Balenciaga at the V&A
The V&A is having quite the year. As well as the Pink Floyd exhibition, the museum is also hosting the first-ever UK exhibition dedicated to the work of Cristóbal Balenciaga, with a retrospective showcasing more than 100 pieces by the famous Spanish couturier. It makes for a timely reminder that we have Balenciaga to thank for some of fashion's most famous silhouettes, including both babydoll dresses and the boxy tunics currently topping our spring wish list.
'Balenciaga: Shaping Fashion' at the V&A, London
27 May 2017 - 18 February 2018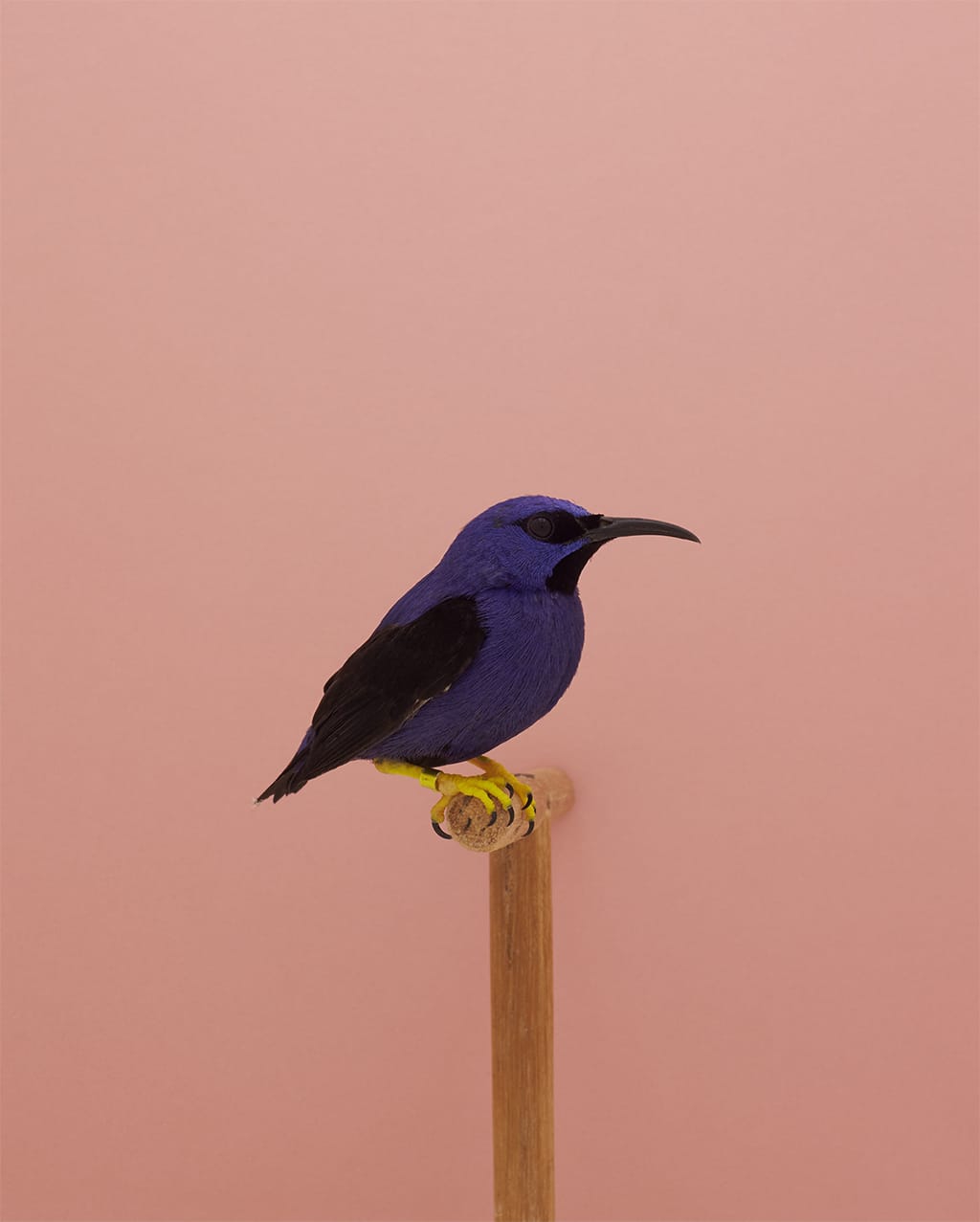 ///
'In Fine Feather' exhibition at Selfridges London
Our stores are a home to art in many forms, from the modern installation pieces dotted throughout our floors to the sculptures and sets created for our iconic window displays. And now, at Selfridges London, we're taking it a step further with our immersive art exhibition, 'In Fine Feather'. In partnership with the Photographers' Gallery, super-sized images from British artist Luke Stephenson's 'An Incomplete Dictionary of Show Birds' are accompanied by the sounds of the birds chirping, instantly transporting you far away from the hustle and bustle of Oxford Street.
'In Fine Feather' on G at Selfridges London
Until 5 June 2017